5 Resources to Build Your Business like All the Top Earners
Have you been searching for a legitimate online business only to find yourself skeptical and overwhelmed? Perhaps even; If you are like most people, you are concerned you may not have the technical skills needed to be successful? Are you secretly afraid of failure? Well, here are 5 Resources to Build Your Business like All the Top Earners!
Let's be Honest…
Every entrepreneur has felt the same pains and was ready to quit sometime through their journey. I will admit it is not easy but the rewards are plentiful once you find success. Once I set myself up with these 5 Resources to Build Your Business, I starting seeing results.
In fact, to be perfectly honest, I am still working on my goals and finally starting to see my business take off. If you've ever been waiting for the right solution, you don't have to wait any longer. I have done the research and found a perfect system that works for me.
The one key element is committing to yourself and never giving up. I have found investing in Education; Yes, it means time and money, to continually learn all that you can will lead you to the success you deserve.
[bctt tweet="An Investment in Knowledge pays the Best Interest" ~ Benjamin Franklin username="sandsonlinevent"]
So let's dive right in and take a look at the 5 Resources to Build Your Business that have helped my business thrive:
1) Personal Branding
Personal Branding means pretty much exactly that, Branding you! A successful personal brand will help build the "Know, Like, Trust" factor that is essential if you want to turn prospects into customers.
I recently took an online training course created by my friends Bill and Michelle Pescosolido. The training course is the most extensive Facebook Marketing course that teaches the exact methods most top earners use today in their own businesses.
So if you are looking to take your passion and build it into a profitable, money making business, then Social Media Branding Academy 2.0 is the only Facebook training you'll ever need.
CLICK HERE to see all the value you will get in 20 Modules of training.
I have seen many Facebook Marketing trainings out there and Most are missing key components to set you up for success properly.
2) Email Autoresponder
Aweber – As an online marketer, an autoresponder like Aweber is a great way to manage your subscriber to keep in constant contact with them. This simple to use resource is a must have for any serious marketer. Features include: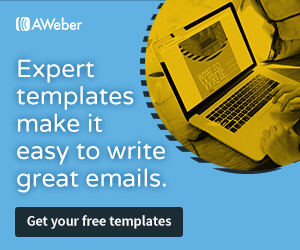 Creating Lists
Email Scheduling
Subscriber Segmenting
Follow Up Series
Much More…
Email is perfect for keeping your brand top of mind and staying connected with those who make a purchase, read your blog or meet you in person.
3) Simple Sales Funnels
FUNNELIZER – Sales Funnels are one of your most valuable tools every online marketer needs, and has become a fan favorite amongst many top earners. Some other options are Clickfunnels or Leadpages.
Creating beautiful funnels and offers to ANYTHING you want: your business opportunity, your own products, your own coaching services… Heck, if you're a realtor you can create capture pages and funnels to get more clients attracted to your listings… Be as creative as you can get, ANYTHING you want!
Funnelizer is a platform with the My Lead System Pro, a proprietary software. So easy to use, done for you customizable ready to go funnels.
FYI: Marketers pay hundreds of dollars PER MONTH just for this caliber of world-class technology & software.
4) Step-by-Step Training Videos
As I mentioned above, Education (training) is a key resource to your business success. This activity needs to be a part of any marketers daily routine. Whether it is, webinars, live events, reading relevant marketing materials or training videos.
The advantage to Step-by-Step videos is you have the option to pause the video, perform an action and then resume the process you are learning. I have found these types of videos invaluable when it comes to setting up a new process.
Let me ask you a simple question! Have you ever heard the saying, "What you don't know, you don't know"? Think about it. If you never learned something, you are not aware of it, right?
Let's face it, learning online through a step-by-step video allows you to work at your own pace, in your own time.
Here is a small sample of training videos that can help you master a strategy to use in your business:
And on and on, there is ample online training available, but quality training is a must to make the best use of your time.
[bctt tweet="Confidence comes from discipline and training." ~ Robert Kiyosaki  username="sandsonlinevent"]
5) Prospecting and Recruiting Skills
Wow, Recruiting and Prospecting is a powerful topic. And skills can take time to become proficient. Through training and consistent trial and error many top earners have found that sweet spot that worked for them.  The plain truth is, it takes time, dedication and developing your own style.
Let's not put the cart before the horse, cause truthly it all starts with establishing your laser targeted audience for your niche. It makes to sense to prospect someone that has no interest in what you have to offer. Why waste your time or their time. Attraction Marketing is a great strategy to get you started. The Benefit of Attraction Marketing is to ATTRACT customers to you vs. having to pitch, chase, and cold-call!
Prospecting is establishing relationships. People join people, not just an opportunity. The key is to follow up with your lead. Everyone wants to feel special so hearing from you personally can seal the deal. Sharing your story with prospects is a great way to establish a relationship that they may be able to relate to. 
There are many other strategies as well to attract and prospect your perfect audience. Be sure to  LEAD WITH VALUE – give THEM what THEY want! (and you will profit!). Learn more from this Prospecting Playbook.
Recruiting
So let's talk recruiting! You have attracted interested prospects and built a relationship with them. Now they feel they know, like and trust you. You have been honest, shared your story and they know you are a real person. By asking them closed ended questions you are ready to introduce your offer. Closed ended questions simply require a Yes or No answer. Some examples may be:
Does this opportunity sound like it would help you reach the financial goals you mentioned?
Would you agree that this opportunity would allow you to no longer need to chase after friends and family and focus on leads that are interested in joining your business?
So do you think generating 8-10 laser targeted leads per day would help grow your business?
Using closed ended questions, of course you are looking for "Yes" answers. But should you hear a "No" that's fine. Go back to revisit some of the communication you exchanged in establishing your relationship. Reiterate the pain or problem they shared with you. Listening closely is key.
Closing the Recruit
Now you are ready to set up the closing and help your new recruit join your business. Assuming you have received a "Yes" answer to your close ended questions move forward by saying:
"Great! So here's what we are going to do. I'm going to send you a link for the system trial and together we'll walk through the set up to get you up and running right away so you can start generating leads and making more money!"
Literally walk them through the set up rather than just sending them the link. This is a fool proof way to know they follow through, see the screens and understand the process. BOOM, you got a new customer.
So what are you waiting for? Ready to LEARN MORE…
Conclusion
Did you find these resources helpful? These are just some of the resources I and many other top earner entrepreneurs use daily in our businesses. Many of us use of system the includes:
Professional Blog Platform
World Class CRM (Customer Relationship Manager)
Lead Capture Pages
Simple Sales Funnels
Step-by-Step Training Videos
Plug-and-Play System
Split Testing Capture Pages
Simple Set-up
And Much More
Imagine having so many resources all in one place for easy access. All the training is specifically designed to help you utilize the tools, trainings and software to build the business of your dreams! Learn More about the system.
Feel free to Like, Comment and Share if you found value in this post. I would love to answer any questions you may have and hear your comments.
Donna M Sands, SandsOnlineVentures@gmail.com